Altegra is a leading commercial property firm founded and headquartered in Perth, Western Australia, with reach across Asia-Pacific and beyond.
We offer a wide range of commercial, industrial and retail real estate services, helping to drive value and optimise assets. Our core service lines of Sales, Leasing, Projects and Property Management deliver successful outcomes for investors, tenants, developers and government agencies.
Investing in relationships
You'll find Altegra refreshingly different from other real estate companies. Although property is our business, relationships are our specialty.
We believe that by forging long-term relationships with our clients we can truly add value to their property portfolios.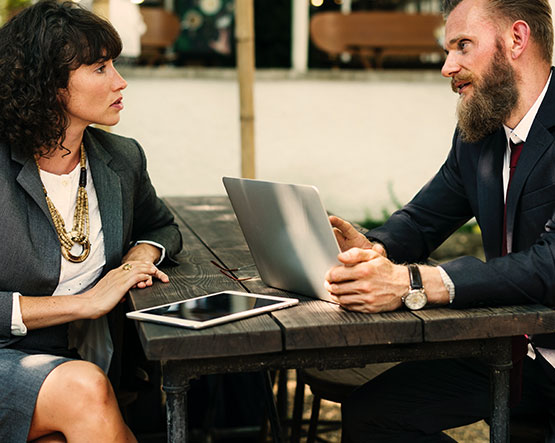 Individual, not institutional
At Altegra, our clients always take priority.
We tailor our service offering to your specific needs by understanding your individual personal and property goals, and partnering with you over the full life cycle of your portfolio.
It is this knowledge that enables us to operate outside the norm, giving a fully integrated and personalised service.
Agility and scalability
Our tight-knit teams and flat management structure allows us to respond and react immediately, whatever the challenge.
We employ best-of-breed staff, all of whom are specialists in their given field. Further to this, our professional network can provide a full suite of additional expertise including financial, legal and construction.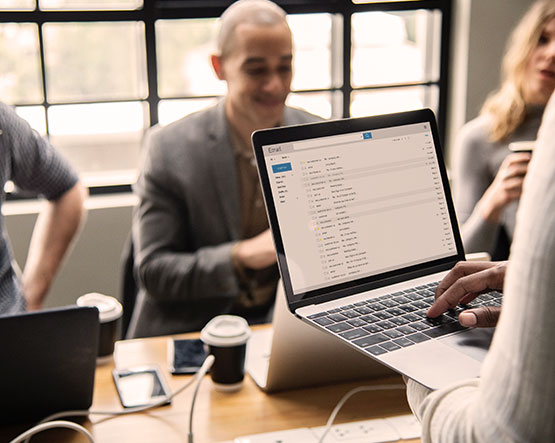 Success and sales are two different things
Here at Altegra, we take a more strategic and personal approach as part of our portfolio planning, assessing every potential option to ensure the optimum outcome for our clients.
We seek to challenge the status quo, looking to improve existing assets in quality and value, whilst maximising our client's position.
When it is time to transact our attention to detail and our focus on the outcome enables us to deliver the best result.
Tony Brooks
Chief Executive Officer
Tony enjoyed an extensive and diverse international business background based in cities such as New York, Boston, Auckland, Melbourne and now Perth. He held various senior executive and directorship roles within both the Advertising and Property sectors.
On his return to Perth, Tony researched the Australian commercial property market in detail, soon realising that there was real need for a genuine, outcome focussed, relationship based, commercial property agency in the market place. Together with Francesca, he founded what has now become the highly successful commercial property firm known as Altegra Property Group.
Under Tony's leadership as CEO, Altegra Property Group has grown rapidly to become a successful leader in its field of commercial property.
Tony is driven from a desire to deliver an efficient, supportive and positive working environment whilst offering a genuine, outcome focussed, high service model to benefit each of Altegra's valued clients
Francesca Alessandrino-Brooks
Director/Licensee
With over 30 years experience in the real estate industry, Francesca underpins the company with her knowledge of principles and practices in the property sector. Her extensive experience ensures the Altegra team continually aim to exceed the client's expectations.
She is experienced in navigating teams through changing business environments and developing property portfolios without compromising service levels.
Under her direction, the Altegra team is supported and guided to provide an individual and hands on approach to delivering the highest quality of service to our clients and maintaining open and positive relationships.
Central to her leadership is her desire to continually improve the culture of the Altegra Property Group and to provide a work environment in which all Altegra Team members feel highly valued, respected, considered and supported.
Adam Smith
Director, Sales & Leasing
Adam Smith is a Director of Altegra Property Group, a Licenced Real Estate Agent and a specialist in both Sales and Leasing within the Perth CBD and Fringe markets.
With nearly 15 years of Commercial Property Experience in both the Perth and Brisbane markets, Adam has been involved in all types of transactions. He has been involved with most sale and leasing situations plus a variety of property consulting scenarios. He is a highly skilful negotiator able to think quickly on his feet and provide quick and suitable solutions to any challenges that arise.
Adam has a great ability to work with people on both sides of each equation and is able to adapt easily to all client's needs.
In the time that Adam has worked in the CBD and fringe markets, he has established a great network of loyal clients and contacts and has a formidable market presence. He has become well known as an agent of choice
Anthony Morabito
Director
Anthony has enjoyed a diverse and successful business career in both private and public companies. He has held various management roles both in Australia and the United Kingdom, including senior roles in commercial sales and the retail sector.
His broad business background has been a catalyst to his successes in property, with his ability to strategically negotiate and adapt to a range of commercial scenarios creating win/win outcomes for his clients. Anthony has driven many key projects and transactions at Altegra, encompassing Medical, Childcare, Industrial and commercial property sectors.
Anthony's area of expertise in the Healthcare, Childcare & Commercial Development Project sectors has seen him work in wide range of markets across Perth, with extensive experience in the northern metropolitan markets.